EMBRYOTOXIC, TERATOGENIC AND ABORTIVE EFFECTS CAUSED BY THE CONSUMPTION OF PLANTS FOR FOOD AND MEDICINAL USE
Mariana Macedo Campos

Karoline Silva Cabral

Priscila Cosendey Rodrigues Nunes

Angélica Amaro Valladares Estevam

Beatriz Thuler Bianco

Beatriz Batista Lima Alves

Gabriel da Silva Ventura

Rayane de Oliveira Santana

Naína Monsores Felix da Silva

Lucas Heleno Lopes

Fabio A. Mendes

Suellen de Oliveira

Centro Universitário Celso Lisboa
Resumo
Plants for food and medicine are used by many civilizations throughout history, however, many of them have toxic substances. The main objective of this review is to identify plants used for food and for medicinal purposes, which may cause toxic effects on the embryo. We found that 405 species of plants have at least one of these characteristics: 14% (n = 58) of them are potentially toxic, 21% (n = 85) potentially teratogenic, and 88% (n = 356) are potentially abortive. Although World Health Organization has an updated report on traditional medicine which includes the use of herbs and shows concern about toxicity, it does not mention possible embryotoxic or teratogenic effects. Moreover, in many countries the list of plants that may cause toxicity is outdated. In Brazil, the only document that warns of the risk associated with the consumption of plants during pregnancy contains 109 listed plants, a much smaller number than that presented by our work, emphasizing the need for continuous updating. The disclosure of this information may guide future health education strategies so that pregnant women are informed about the risks of ingesting these plants and preventing them from preserving their own health and that of their baby.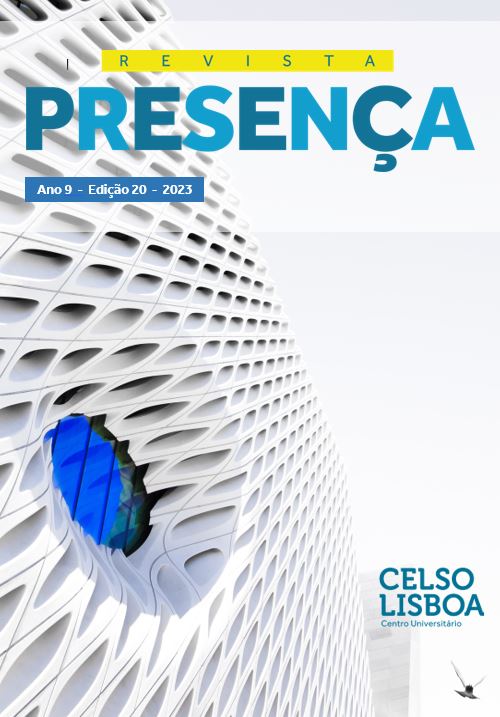 This work is licensed under a
Creative Commons Attribution-NonCommercial 4.0 International License
.
Declaro que o presente artigo é original, não tendo sido submetido à publicação em qualquer outro periódico nacional ou internacional, quer seja em parte ou em sua totalidade. Declaro, ainda, que após publicado na Revista Presença editada pelo Centro Universitário Celso Lisboa, o mesmo não será submetido por mim ou por qualquer um dos demais coautores a qualquer outro meio de divulgação científica.
Através deste instrumento, em meu nome e em nome dos demais coautores, porventura existentes, cedo os direitos autorais do referido artigo à Revista Presença e declaro estar ciente de que a não observância deste compromisso submeterá o infrator a sanções e penas previstas na Lei de Proteção de Direitos Autorias (Nº9609, de 19/02/98).